Auto Window Tinting Orlando, Winter Park, and Maitland
Keeping your car cool and protected from the intense Florida sun is one reason people will choose to have their car windows tinted.  The benefits of protection from the sun's UV rays, glare reduction, and heat reduction are the primary reasons to have your auto windows tinted. Window tinting also enhances the look of your vehicle.
Did You Know That Auto Window Tinting:
BLOCKS ULTRAVIOLET RADIATION
— reduces up 99% of the sun's UV rays
–increases skin & eye protection from the sun's UV rays
–helps reduce glare from the sun's rays, which aid in visibility of the traffic and road while driving.
–helps prevent premature interior fading and cracking of the car's interior
–helps prolong life of rubber, wood, cell phone and other items within the car interiors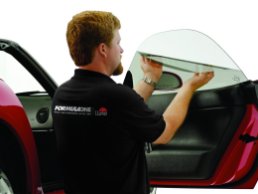 —Reduces up to 60% of the heat and solar radiation
—Increases air conditioning efficiency
—Helps cool the cars interior quickly
—Improves comfort from the heat
—Improves visibility and safety
—Lifetime warranty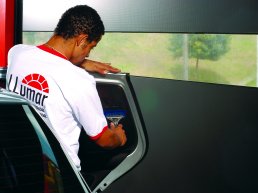 —LLUMAR films offer different levels of protection for your car.
—Our films assist with shatter resistance providing protection against shards of glass caused by accidents.
—Reduces risk of injury from broken glass.

—Window tinting also provides enhanced privacy to your vehicle, which helps reduces break-in to the vehicle because criminals cannot see into the car as easily when looking to steal your possessions.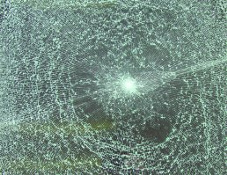 —Keep your cool, while looking cool. Auto window tinting provides excellent aesthetic value to you car.
—Enhancing the look of your vehicle feels great.
—Enhancement of your car may aid in increasing it's value, not only because it looks great, but is protecting the car's interior which heps mantain the value of your vehicle by preventing additional deteriortion to the interior of the car.
—Riding in style with tinted windows can make one feel calmer and comfortable while driving.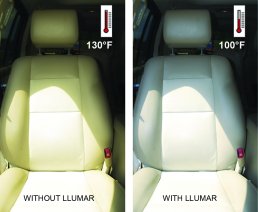 WINDOW TINT PRICING
Take your window tinting selection seriously.  If you have a GPS or computer electronics in your car it is important to ask the right questions to our qualified technicians about the tint that you need.

Our window films come in a variety of sizes, colors, and strengths and provide additional security to your vehicle. Many people do not realize that tinting your car's windows improves safety against shattering glass. This can be helpful in case of an accident as well as adding security for the prevention of having your car broken into.
Auto Window Tinting is available by referral. Call us Today: 407-332-1968.